Experience the energy of wrapping yourself in crystals!

I love the feel of these crystal-infused organic fiber blankets and apparel and recommend Crystal-Phi products to support health and enhance your energetic field.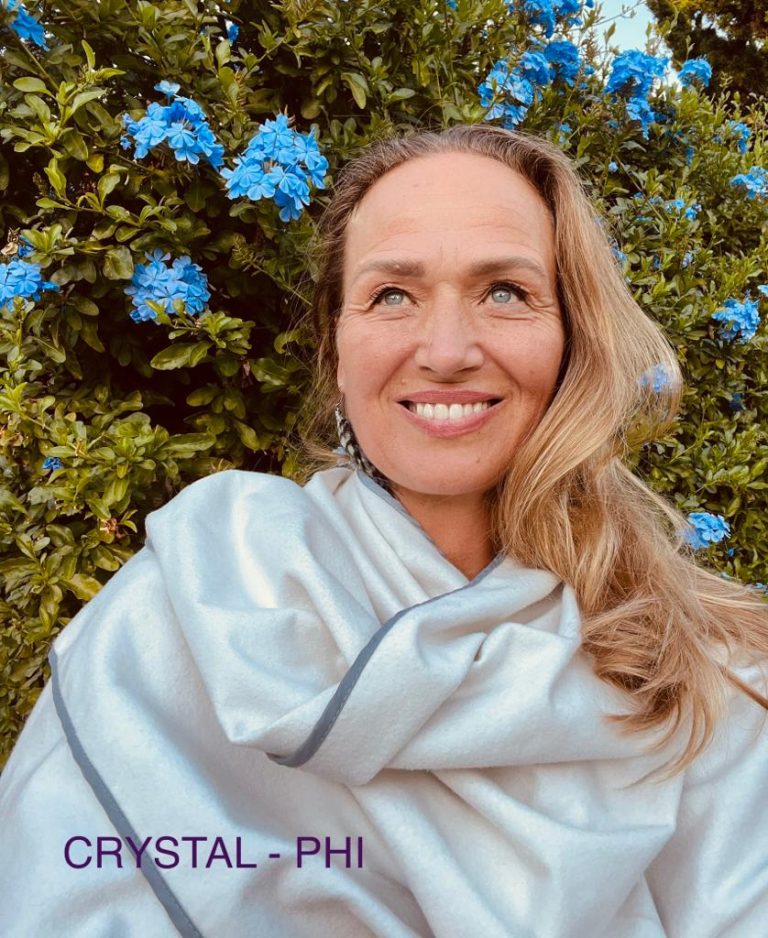 Do you struggle with EMF sensitivity? 
The Crystal Phi Blanket helps with that and is especially good for people who are sensitive to energy and want protection.
It contains a proprietary blend of 96 essential crystals and minerals. People have reported greate clarity and a general feeling of well-being after experiencing the blanket.
Lightweight and great for travel
Woven with organic cotton
Enhances meditation
Benefits deep sleep
Protects from harmful EMFs
Contains infrared technology
I've had my blanket for about 6 months and it always goes on my travels. Especially on airplanes it helps me stay grounded and protected. I also find it helpful and use it during my meditation practice. I love how it keeps my body warm. If I spend time at my office desk  I make sure I have it over my body to protect me from EMF and blue radiation.
Note: This is an Affiliate link