Creating the best working environment for your children
It is likely that your back to school season is looking different than previous years. Rather than preparing for the daily drop-off and pick-up, you may be dealing with the new challenge of online school. In order to facilitate productivity, it is essential that your child has a space where they feel comfortable, inspired, and able to focus.
Feng Shui is an excellent tool for developing a space for students tackling online learning. Many professionals consult Feng Shui practitioners for designing a functional office; similarly, you can "Feng Shui" your home to design a classroom space for children of any age.
With three easy ideas, you can change any room into a classroom space for online learning.
Declutter
Decluttering a space is one of the easiest and most effective ways to be more productive in it. Working in a cluttered space can be anxiety-inducing and frustrating for students, especially if it is difficult to locate school supplies. Try to promote cleaning up the workspace after class to maintain a clear workspace for your child. Not only does decluttering on a regular basis promote a healthy working environment, it teaches kids important organizational skills.
For younger kids, have a tray, basket, or box with all of their school supplies. Keeping everything in one place makes clean-up easy, especially if the child does not have their own desk.

Tip from Feng Shui Master Aelita Leto
Color
In the practice of Feng Shui, the symbolism of color is incredibly influential over how we behave in our environments. Colors that encourage aptitude and growth are blue and green. Having a colored wall or blue and green decor in a student's classroom space increases their drive to learn. Accents of yellow, like a sunflower, also bring one back to nature. It is important to avoid red tones, which may increase aggression.
Additionally, natural lighting through a window can counteract the harsh light of computer screens. It is recommended to set up a classroom space in proximity of or facing natural light.
Simplicity
Like decluttering, making a space simple eliminates the number of distractions your child may face while in online class. Embodying simplicity means an at-home classroom space should have minimal furniture, warm lighting, and be tidy. Inspirational natural images (like a painting of a mountain) may be key decor in encouraging learning, but chaotic images in the room could cause stress and draw too much focus.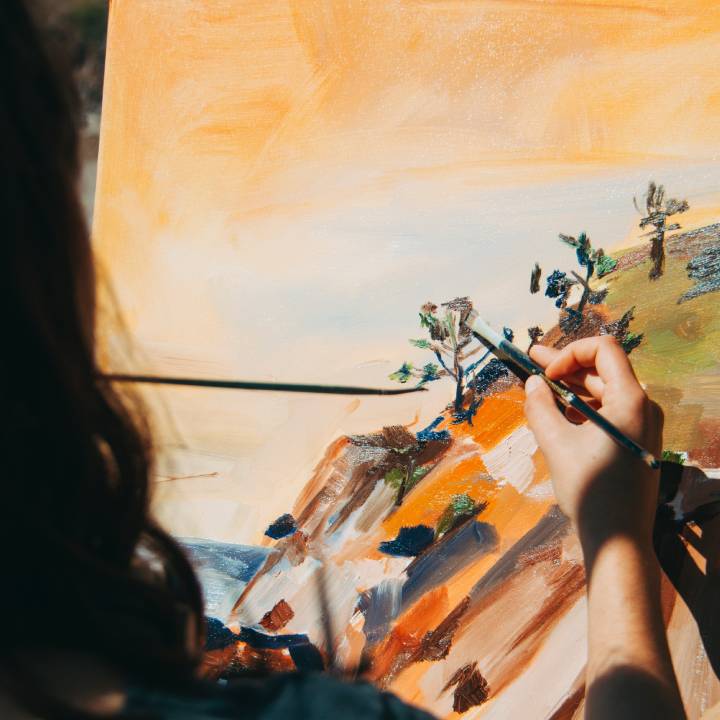 If you have multiple students in one room, a screen divider can provide necessary privacy to maintain individual energy flow. Similarly, the space can be easily diversified with an adjustable standing desk. Ultimately, maintaining a clean and simple space for your student to learn at home is vital for productive online learning.
With these three easy Feng Shui tools, you can ease the stress of online learning for your kids and help them have a great school year.
When the Feng Shui Form is set in a room, then a Feng Shui expert can help determine the best direction of the desk through an individual's Gua number. Consult with Aelita for the best direction now!