This net-zero building in Santa Cruz is available for use by non-profit organizations.
Pamela Davis, CEO of the Nonprofits Insurance Alliance of California (NIAC) believes in a leadership style that involves compassion and humility. This includes being passionate about the environment and "caring as deeply about other living things as you do about yourself". With this recent project, she and the NIA board helped build a three-story, net-zero building on Santa Cruz's Westside. Now, NIA is opening the building's community room — a large conference room with an outdoor, landscaped terrace — to any local nonprofit that needs a space to meet. It even has turtles.
NIAC's new building was completed in 2020 and is a climate-responsive, net-zero, mixed-use facility on the Westside (300 Panetta Ave.) that optimizes Santa Cruz's mild coastal climate and maximizes physical and emotional wellness. It's a space that helps reduce our carbon footprint and serves as a living example of how the built environment can be designed to help fight the existential threat of global warming.
Every aspect of the design and construction was assisted by feng shui master Aelita Leto. Even those who don't subscribe to the notion of feng shui (that nature is alive and filled with energy that can be advantageously directed by the built environment) can feel there is something different about this building the moment they enter.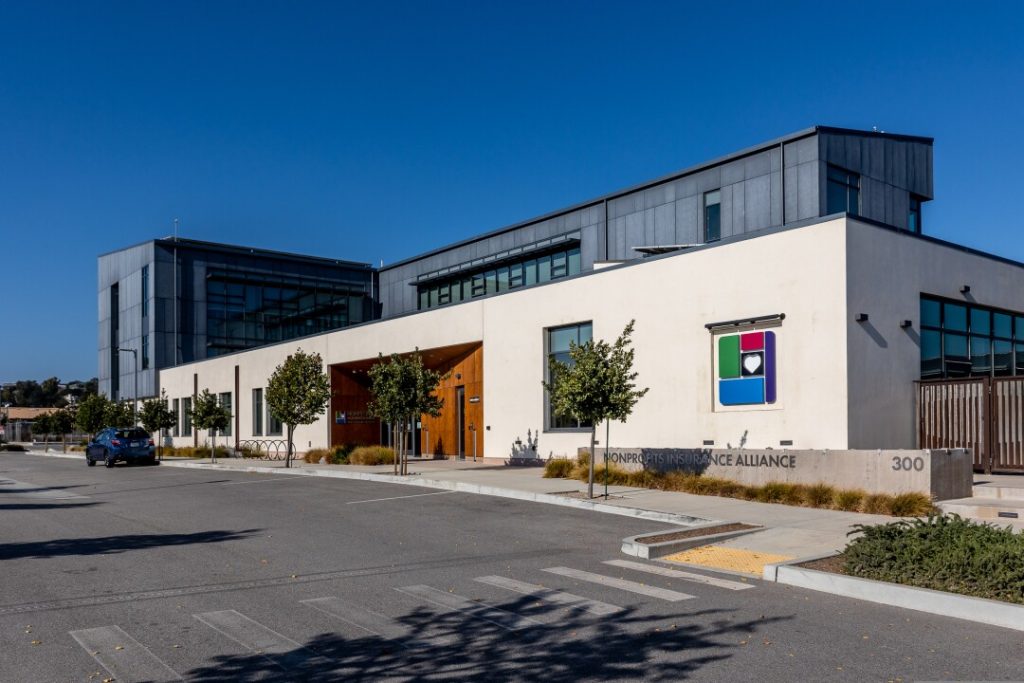 The space is functional and welcoming inspiring  interconnection with others and with the environment. Besides providing workspace, the building features outdoor patio spaces, common areas, small meeting rooms, and three ground-floor studio apartments for visiting employees, board members and affiliates who need a place to spend a few nights.
Net-zero power consumption
Not adding to the ongoing carbon load on the environment was a top priority for this project and NIAC's building produces all its own power with 356 rooftop solar panels and an onsite battery storage system providing up to a week of continuous power to the building.
Exterior design features shade the building during the hottest part of the day. Instead of any forced-air heating or cooling, a radiant floor heating and cooling system is powered by an efficient heat pump. A rooftop weather station tracks outside conditions and automatically opens or closes windows for indoor temperature control.
Low-energy ceiling fans provide constant air circulation and the building's open courtyard captures ocean breezes. Even during 100-degree days, the temperature inside the building remains pleasant.
Energy and water conservation
Resource conservation is evident throughout the building with all lighting controlled by motion sensors, and office spaces oriented to take advantage of natural sunlight.
In the office design layout, the architect paid attention to the seasonal movement of the sun. The design features floor-to-ceiling windows that receive bright, indirect sunlight throughout the day. Additional track-style lighting reflects off the ceiling to illuminate workspaces.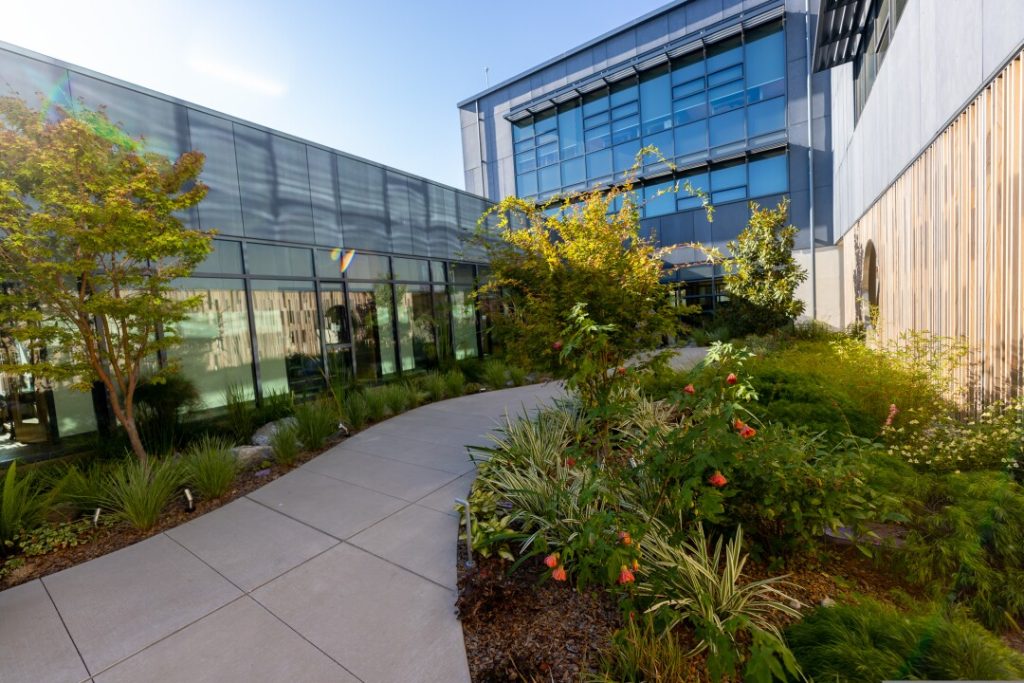 To save water, the design incorporates low-flow and low-use appliances in the restrooms and common areas, and the courtyard garden is landscaped with drought-tolerant plants. The courtyard's waterfall feature and stream are fed by a circulating water system that includes fish and turtles.
A computer program plays subtle sounds of a meandering stream throughout the common areas to mask ambient office noise with sounds of nature. The soft sound of the water mimics the courtyard stream and creates a surprisingly peaceful background.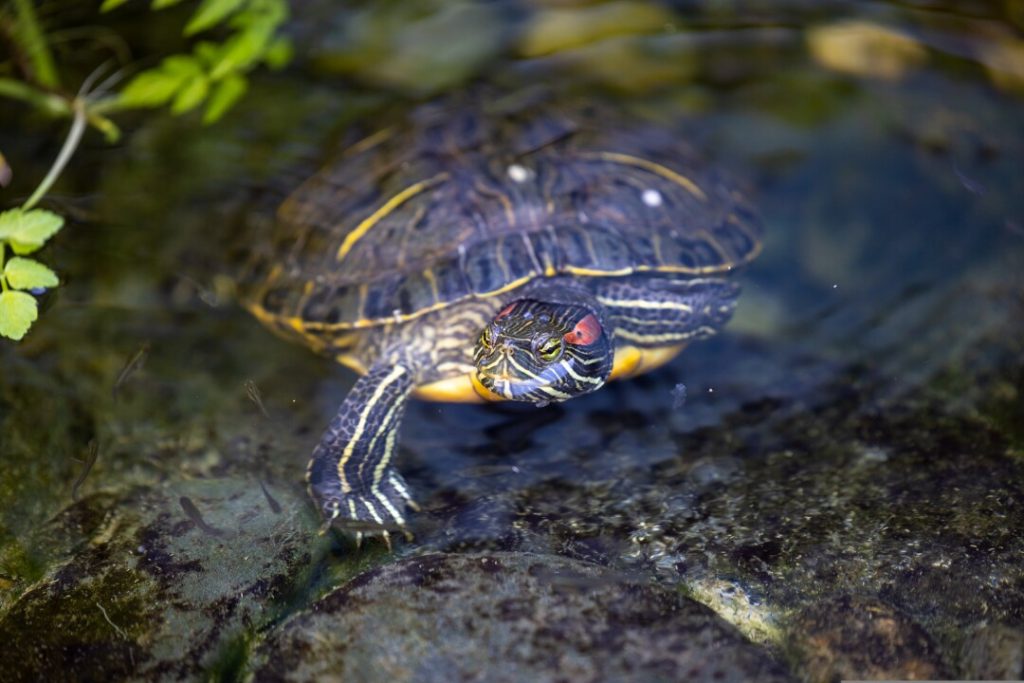 NIA community space
Part of the design includes a flexible meeting space that is available to all local nonprofits. They can reserve and use the space for fundraisers and meetings during business hours at no cost.
The NIA Community Space meeting room holds up to 125 people and can be divided into two smaller spaces. The space accommodates classroom and boardroom-style seating arrangements, and features access to an outdoor patio. Room reservations are open to all Santa Cruz area 501(c)(3) nonprofits. NIAC membership is not required, but proof of insurance is required if the nonprofit is not a NIAC member. A small fee is charged for meetings and events held after business hours.